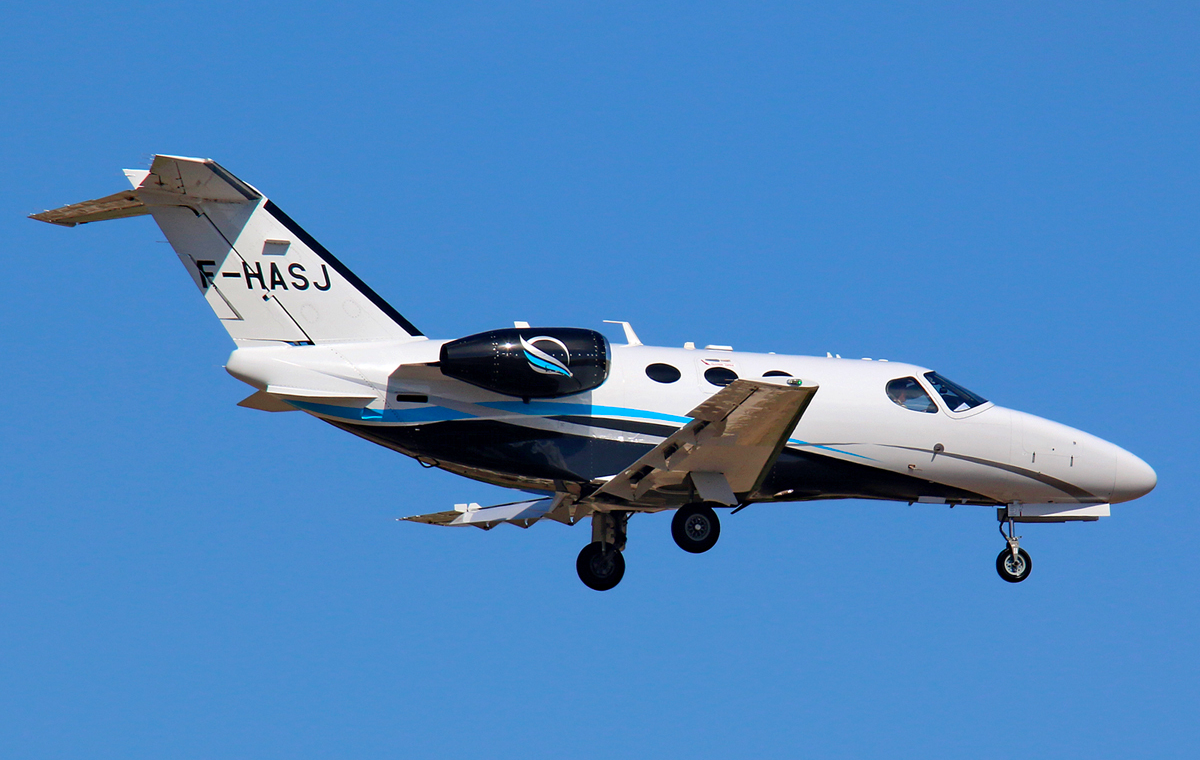 After the statements made by the Minister of Transport and a Member of Parliament about business aviation – one calling for it to be regulated, the other for it to be banned – which were repeated by many media without verification or a microphone being held out to professionals and users, GIFAS (French Aeronautics and Space Industries Group) has come up with a factual response.
In a press release, GIFAS – which has more than 400 members – states that "aviation as a whole represents 2% of global CO2 emissions. Business aviation accounts for 10% of traffic and 2% of these emissions, i.e. 0.04% of global CO2 emissions.
Business aviation in France accounts for 2.6% of world traffic, and therefore 0.001% of global CO2 emissions. Large private business aircraft (Falcon type) in France account for 0.00025% of global CO2 emissions.
At European level, business aviation represents 0.006% of global CO2 emissions.
Business aviation, whose flagships in France are Dassault Aviation, Daher and a number of general aviation manufacturers, is a working tool for companies, which are its main users: 80% of flights operated in France are for business purposes; the remaining 20% are divided between government, health and private flights.
Business aviation is a safe and fast means of transport, complementary to others, allowing the economic development of territories, through a large network of airfields.
In addition, many Falcon (Dassault Aviation) and TBM (Daher) aircraft are modified to carry out medical evacuation, special transport, training, flight tests, aerial photography, maritime surveillance and military intelligence missions…
Finally, business aviation, like general aviation, contributes to the fight against global warming through the research programmes of CORAC (Council for Civil Aeronautics Research) to achieve a low-carbon aviation, and takes its full part in it, with the support of the State.
In the short term, this positive development is continuing with the use of Sustainable Aviation Fuels (SAF). For example, all Falcon and #TBM can already use a mixture of 50% SAF and 50% paraffin; studies are underway to validate the transition to 100% SAF fuel.
Read the GIFAS press release here: 
https://www.clair-group.com/wp-content/uploads/2022/08/GIFAS.png
705
705
Omar Badji
https://www.clair-group.com/wp-content/uploads/2021/04/Logo-Header-340x156-3.png
Omar Badji
2022-08-26 15:11:59
2022-08-30 11:07:35
GIFAS reminds us of the real environmental impact of business aviation