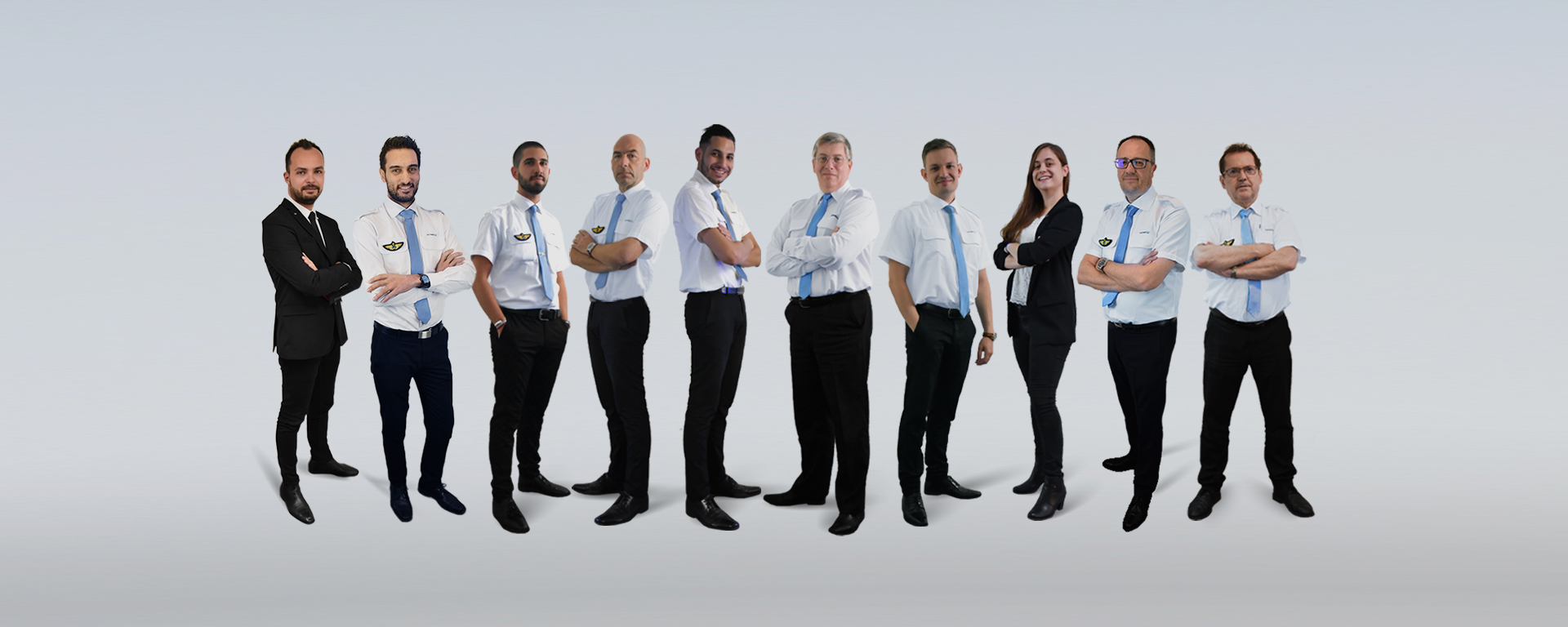 MANAGEMENT TEAM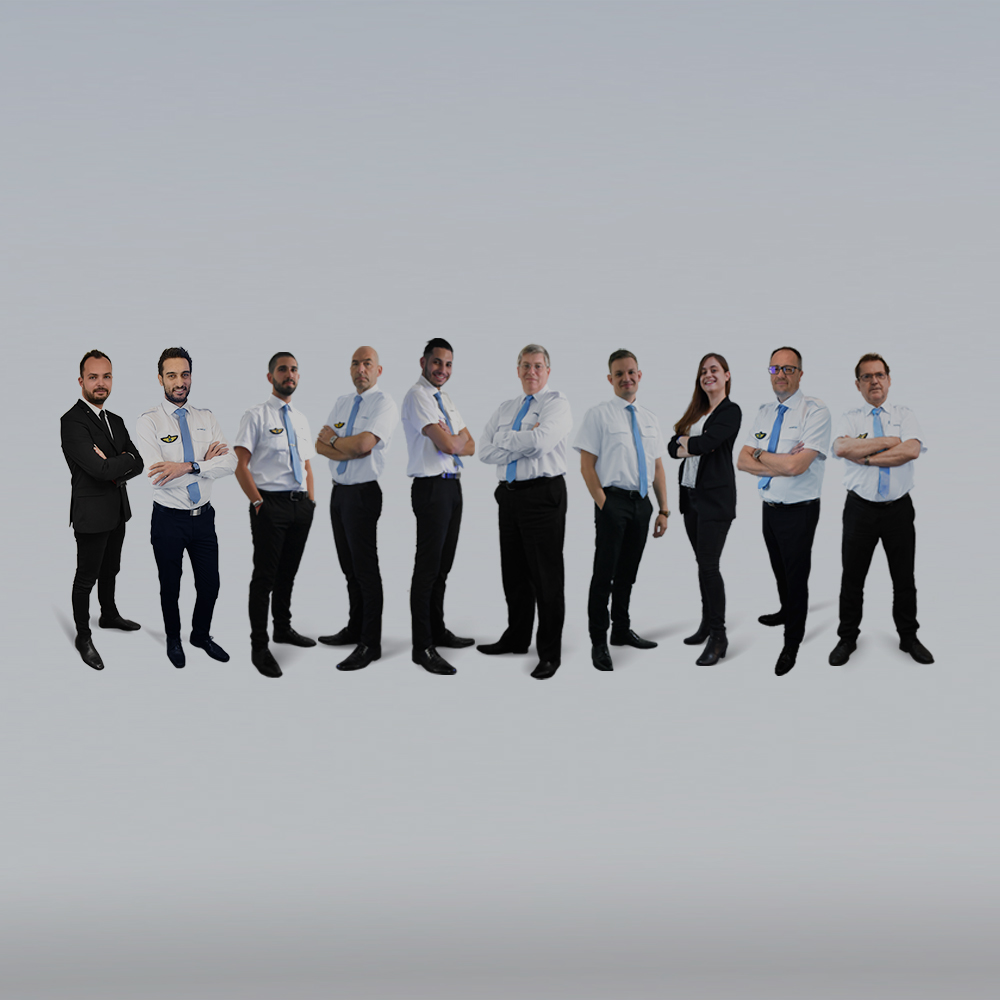 With a scientific and commercial background, completed by an MBA, he benefits from 20 years of experience in team management. With a private pilot license and an unlimited passion for aviation, he joined ASTONFLY in 2017 as Sales Director. Appointed General Manager at the beginning of 2020, he has at heart to lead ASTONFLY even more towards the excellence and rigor of a major European training center.
A graduate of the EF School of Miami and a Master's degree in Business Engineering and Management in Paris, he worked for one of the largest French luxury groups before joining ASTONFLY in 2018 as Aeronautical Operator. At the end of 2019, he is appointed Customers and Operations Manager. This motor sport enthusiast has a team of 6 employees and a perfect quality customer relationship to succeed.
With 25 years of experience and more than 12,000 flight hours in the aeronautical sector, he has had the opportunity to explore the different facets of the pilot's profession. His multiple missions as a flight instructor and examiner, pilot in command in various organisations, ATO, airline and business aviation allowed him to strengthen his expertise and increase his responsibilities.
His objective today is to bring the students to a high level of excellence, thanks to a rigorous and adapted pedagogy.
With more than 25 years of experience as an Instructor in Europe and the United States, he has supported the development of ASTONFLY since its beginnings 13 years ago. Today, he is Deputy Head of Training and Instructor for the ASTONFLY training center in Toussus le Noble and for the airline ASTONJET in Le Bourget.
Professional pilot since 1992, instructor for more than 18 years, he joined ASTONFLY in 2014 where his very solid experience of more than 10.000 hours of instruction and his skills as IRI, CRI and PPL examiner, as well as his qualifications on ATR turboprop and C510 jet give him a richness that he brings to the instructors pole.
Young graduate with a Bachelor's degree in Physics and Mathematics, he joins the ASTONFLY school in 2018 where he will follow his pilot training. Having 500 flight hours, he joins the team of Instructors at the end of his training. His knowledge, analysis and expertise on C172, DA42, DA62, DR400, TBM850 and TB20 allow him to become ASTONFLY Flight Safety Correspondent by the end of 2020.
She holds a Master's degree in QSE Management and after a first professional experience in the aviation industry, she joined the Paris Air Show in 2017. At the beginning of 2020, she joined CLAIR GROUP and its subsidiary ASTONFLY as Quality and Safety Manager in order to guarantee the best level of performance in training and to maintain this flight school as the first in France.
With a Bachelor's and Master's degree in Sales and Marketing Management, this aeronautics and automotive enthusiast has nearly 10 years of experience, including 3 years as a Sales Engineer for one of the international leaders in the elevator industry. He joins ASTONFLY as Sales Manager in 2018. His expertise of the sector and his performances allow him to become Sales Manager in 2020.
With a Master's degree in Business Management and Marketing, she benefits from a recognized experience in events and public relations. She joins ASTONFLY in April 2019 as Public Relations Manager. Her daily objective: to allow each student to blossom and progress serenely during the whole duration of her training.
A true aviation enthusiast who speaks 4 languages, he holds a Master's degree in Management from UTS, the prestigious University of Technology in Sydney. He started his career with an airline as a salesman and joined Astonfly in 2022 as an Airline's Partnership Manager.
After studying in IT, Etienne switched to the airline industry. He joined Astonfly's integrated training in 2019, after years of flying light aircraft and working as a steward in a long distance airline. He joined the ranks of the ATP theoretical team in early 2021. His pedagogical skills and competencies allowed him to progress to Chief Ground Instructor in 2022.
DISCOVER THE OTHERS GROUP MANAGEMENT TEAMS