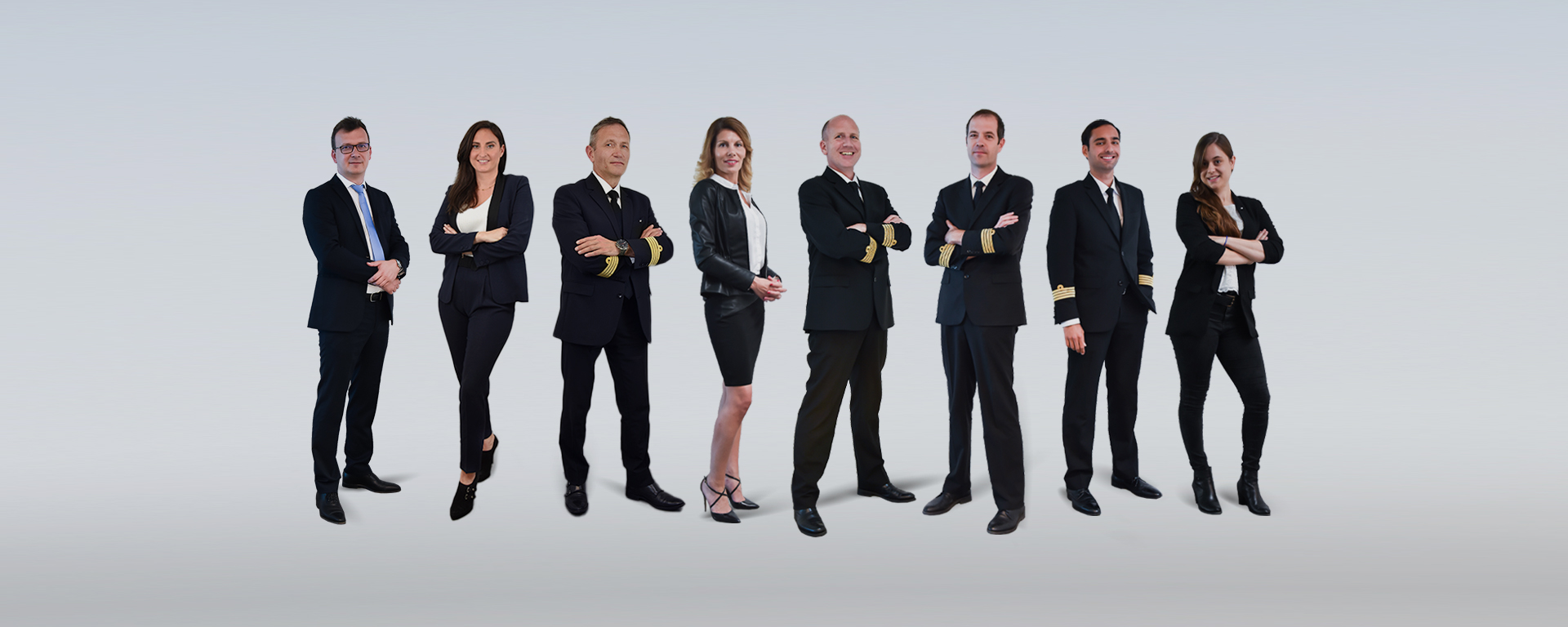 MANAGEMENT TEAM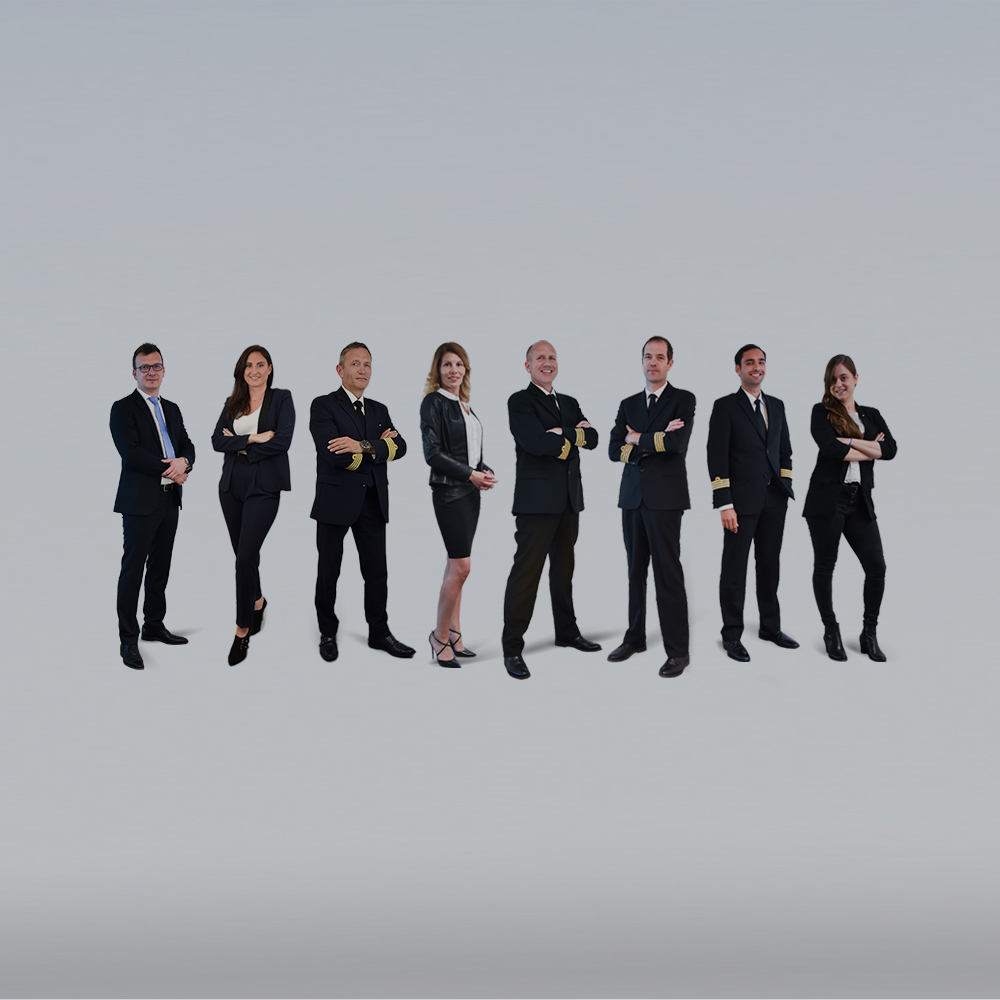 Self-taught and driven by service and customer satisfaction, she joined the airline ASTONJET in 2014, after several managerial positions in international groups in France and London. Her rigor, experience and passion propelled her to the position of General Manager in 2018, after having been Sales and Operations Director for 4 years.
She holds a Master's degree in QSE Management and after a first professional experience in the aviation industry, she joined the Paris Air Show in 2017. At the beginning of 2020, she joined ASTONJET as Quality and Safety Manager to ensure the highest level of performance and safety within the airline.
Graduated in Mechanical Engineering, he first worked for 8 years in the automotive industry before joining the aeronautics sector in 2008. He then joined the leading manufacturer of business aviation as Quality Manager. In 2019, thanks to his expertise and his perfect knowledge of the ASTONJET fleet, he takes over the Management of the Maintenance and Airworthiness department of the airline company.
Enlisted in the French Air Force in 1999 at the Ecole de l'Air de Salon de Provence, this career officer and fighter pilot on Mirage 2000 in the Strategic Air Forces returned to civilian life in 2015. He became an Instructor for ASTONFLY, before joining ASTONJET one year later as a First Officer and then as a Captain. At the end of 2018, he is appointed Designated Air Operations Manager to accompany the development of the company.
First employee hired within the group in 2004, this aviation enthusiast also has a strong pedagogical sensibility. He worked for 5 years as a Pilot Instructor then Chief Instructor within ASTONFLY. With over 7500 hours of flight time to his credit, he has been a Pilot with ASTONJET since 2009. Now Captain on Cessna Citation Latitude, Cessna Citation Mustang and M2 Instructor / Examiner, he is also the Crew Training Manager of the airline.
After obtaining his Scientific Baccalaureate and his Private Pilot License the same year, he joined a preparatory class for the Grandes Ecoles in 2014. This young pilot joins the ASTONJET company in 2018 after obtaining all his qualifications in the ASTONFLY training center and his ATPL in the Institut Aéronautique Jean Mermoz. As a Captain on Cessna Citation Mustang from the end of 2019, he also becomes Deputy Crew Training Manager.
Her passion for aviation made her follow a career path where high-end customer service and the implementation of sustainable tools are keys to create an exceptional customer experience.
She is using her 15 years of experience in aviation and her extensive knowledge of luxury to create memorable experience to Astonjet's passengers.
Engaged in the Army in 1984, this officer specialized in logistics and training obtained his private pilot's license in 1997. He left the military institution in 2013 to start an aeronautical career as an instructor at the Marseille-Provence flying club and in 2015 he became a co-pilot on Beech 200, then captain on this type in 2016. He joins ASTONJET in december 2019 as a captain on the Citation Mustang and becomes Flight Operations Manager in January 2022.
DISCOVER THE OTHERS GROUP MANAGEMENT TEAMS